Michael H. Drucker Consulting is a rapid-delivery software project management company specializing in current-technology, Internet, ecommerce, client-server, IT Consulting, and distributed-database development. Drawing on our proven methodology, management techniques, and technical expertise, we work in partnership with our customers to develop and deliver applications quickly. We then transfer the knowledge that our customers need to realize continuing returns on their investment.

We've distilled years of experience with complex projects into a proven project management methodology that enables us to deliver custom solutions rapidly. Our development model combines flexibility and responsiveness with the security of fixed deadlines. The end result is a high-quality solution delivered in a condensed time frame.

Our focus on rigorous design and analysis conducted in partnership with our clients, makes for a smoother development process and guaranteed customer satisfaction. Working collaboratively with a cross-section of the client's staff, our seasoned managers and analysts begin each project by producing a comprehensive written blueprint of our solution, detailed to a degree unparalleled in the industry. Only when the customer is fully satisfied with our proposal do our developers go to work. This emphasis on thorough and inclusive planning gets our clients the best solution for their needs in less time and with greater accountability.

We invest in training and research before deploying a technology, eliminating the risk and expense of on-the-job discovery. Employees master our development methodology and acquire the skills they need to deliver consistently excellent work.

Michael H. Drucker Consulting has the vision, knowledge, and resources to guide you safely through the chaos of today's fast-moving information environment. Our professionals stand ready to provide the leadership and technical skills you need to earn high yields on your technology investment and realize your organization's goals.

In brief, you should know the following about us: our company was established in 1998 and had been responsible for providing outstanding IT Services ever since. Our specialty is Making Virtual a Reality!. Our regular customers particularly value Taking Business Problems and Turning Them into Business Opportunities!.



Frety.NET - a web directory with homepage thumbnails
Komtoo.com - A computer & web resource
Business-Inc.NET - a web business directory
IT SitesDirectory.com - IT Directory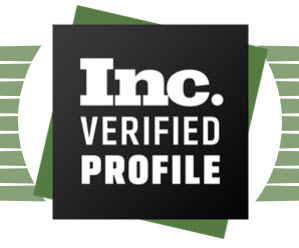 Michael H. Drucker Consulting
Copyright © Michael H. Drucker Consulting 1998-2022. All Rights Reserved.
240 East 47th Street, Suite 22F, New York, NY 10017, 917-376-0561
info@mhdconsulting.com.